Guide Wheels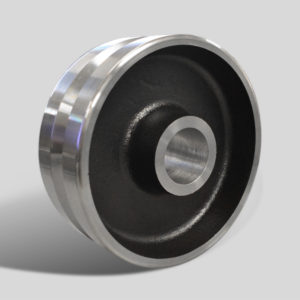 V-groove wheels are constructed of premium G-3000 gray iron castings or hot forged C-1030 steel. The 90 degree grooves are accurately machined into the face of the wheels. A relief groove at the base of the "V" directs the load to each face of the angle track when in use. V-groove wheels can be used on a track, flat surface or both without fear of damage. Exceptionally strong and ideal for heavy loads, V-groove wheels can be machined for keyway or various bore sizes.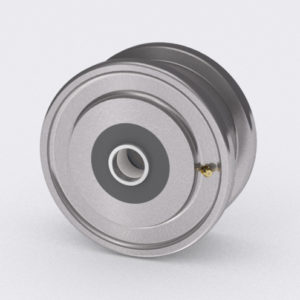 Flanged wheels are excellent for precise alignment of work, captive turntables or repetitive processes, including foundry cooling lines.  Various bore sizes are available and wheels can be key-wayed if desired to meet the application.  We offer single and dual flanged wheels in cast iron or forged steel in a variety of sizes.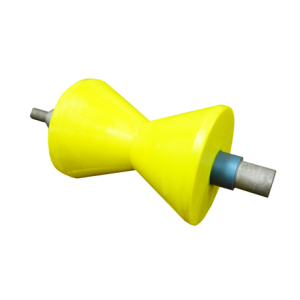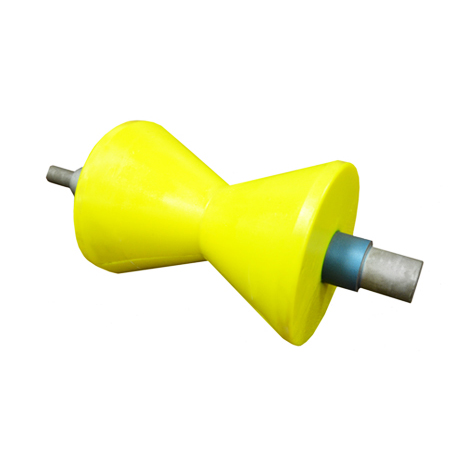 Polyurethane v-groove guide wheels are commonly used in operations that require moving boats or tubing.
At Conveyor Concepts, we offer a wide variety of custom polyurethane V-rollers.  Our top of the line equipment and industry leading engineers give us the capabilities to formulate the exact polyurethane needed for your application and machine our parts to the most exact tolerances.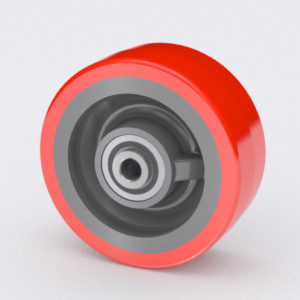 Our polyurethane guide wheels come in a variety of sizes, durometers, and bearings.  Our production capabilities allow us to manufacture products to fit your exact application.  Polyurethane coated guide wheels typically make less noise than traditional metal wheels.  They are also much softer on the materials being handled.