About Us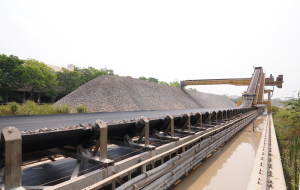 The Conveyor Concepts difference is customization!
Our entire process, from engineering to production, is designed to provide the exact part(s) needed to keep conveyors rolling. With so many custom made conveyors in use throughout various industries, one size fits all is not a valid solution. Conveyor Concepts will build with exacting precision, the rollers, sprockets, sub-assemblies or tracks needed to keep conveyors rolling in your operation.
We have several years of experience, and hundreds of successful projects completed. Projects include a wide array of custom made components, including wheels, rollers, motor assemblies, tracks for pallets, and  bulk material conveyor parts.
In addition to providing quality parts and components, Conveyor Concepts prides itself on service. We go that extra step to make sure your needs have been met, and are completely satisfied.  From the moment you call with a question, you will appreciate the courteous, professional and knowledgeable person addressing your needs. That same level of service will continue throughout your entire transaction, with every member of our team, whether its a sales person, customer service representative or engineer,  you can expect great service.
From pre-sale engineering to post-sale support, we go beyond standard to help you select the part and design that best suits your needs. Our goal is to achieve the highest degree of customer satisfaction.
Conveyor Concepts is an efficient, modern facility with state-of-the-art manufacturing and testing equipment and highly skilled employees. We help our customers solve their motion problems cost effectively within the shortest possible time.
Conveyor Concepts diversity of solutions and customization allows us to meet almost any manufacturing need, from custom machining and laser applications to roller fabrication and polyurethane coatings.