Automotive
Power Roll Bed Roller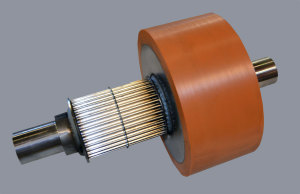 Our single wheel coated rollers can be matched to almost any dual line conveyor system.  They are available for coating in a variety of high grade polyurethanes and are normally driven by a series of toothed belts.
All Steel Rollers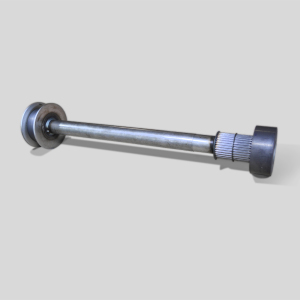 Conveyor Concept's all steel rollers are perfect for high temperature applications.  These belt driven rollers can be custom built to your company's exact specifications.
Coated Rollers

Conveyor Concept's polyurethane coated rollers are excellent for the handling of skids and pallets.   In addition to competing with industry leaders in terms of weight capacity, our rollers are also capable of standing up to the most trying cycle requirements, including rapid starts and stops.
Automotive Trolleys
These conveyor parts are commonly found in automotive paint operations. They are made from a fabricated frame and either a steel wheel, nylon wheel or a polyurethane wheel. These are typically abusive applications and precision in manufacturing of the product is a key.
Skillet Friction Drive Wheel