Wheel Failure Solved and Downtime Reduced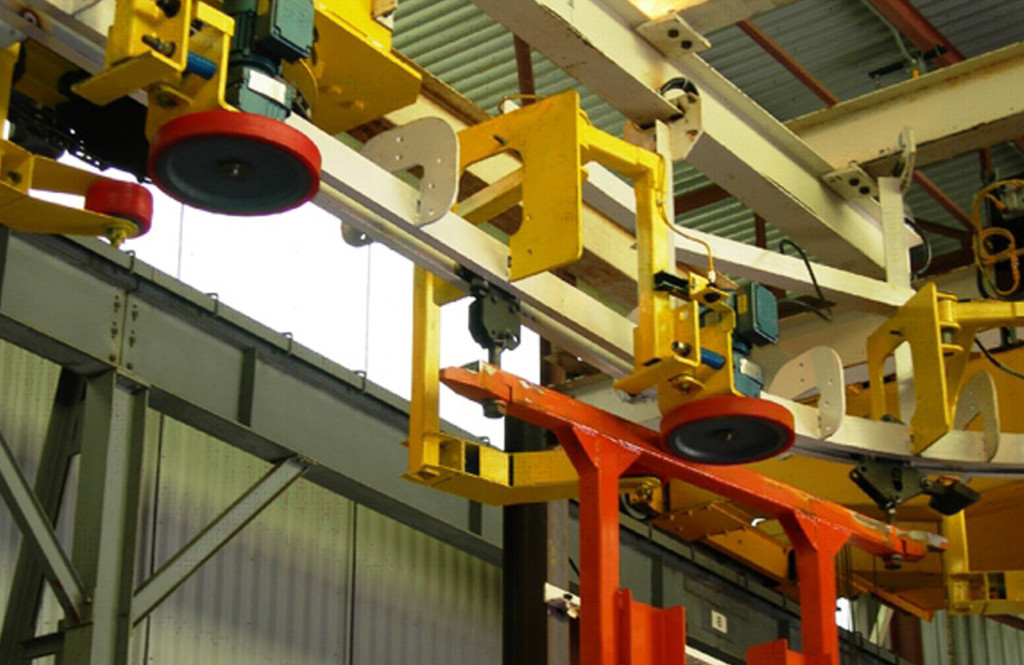 Situation:
Polyurethane wheels used as drives and idlers for conveyor systems were frequently being replaced due to wear issues and chunking out of the wheels. The process of changing the wheels was a two person job which took over an hour per unit. Due to the extended lead times from Europe for OEM replacement parts, the customer was forced to tie up funding by carrying inventory on the expensive OEM components.
Solution:
Wheel failure solved and downtime reduced…. Burning off the used polyurethane and re-molding the machined steel core with a new tire allowed the customer to take advantage of reduced lead time and minimize the cost of replacement parts versus the OEM components. Working closely with the customer's manufacturing engineers, Conveyor Concepts was able to double the wear life of the new tires by using polyurethane designed specifically to provide the solution the customer desired.
Result:
Since developing a relationship with Conveyor Concepts to re-mold the wheels, the customer's downtime and maintenance costs related to wheel failure have been reduced by over 75%. Conveyor Concepts responsiveness to the customer's true needs have led to new business opportunities in the company's other facilities across the U.S.