Heavy Duty Conveyor System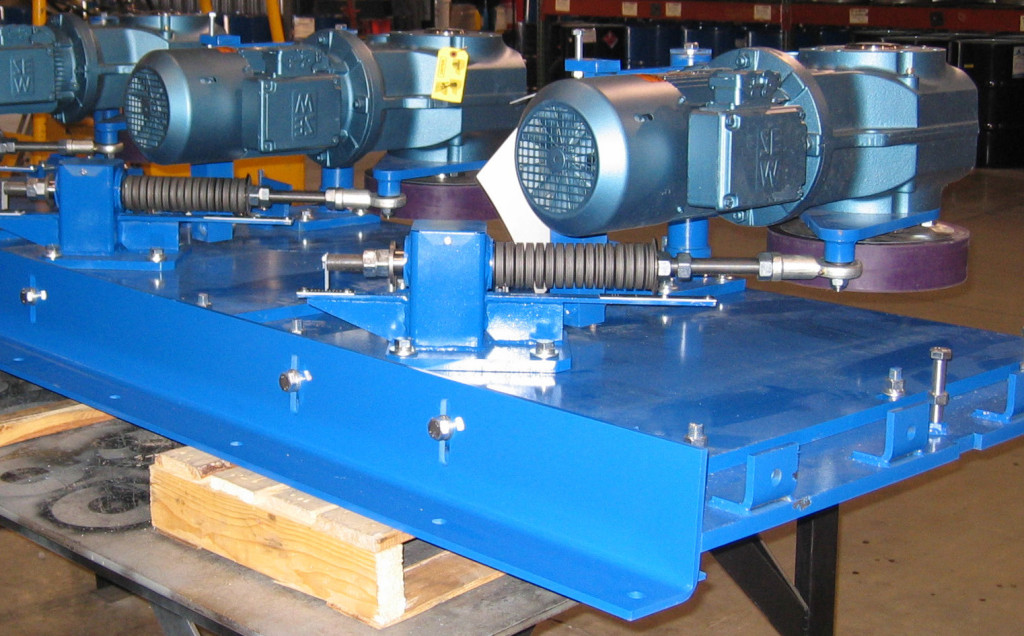 Situation:
An automotive assembly plant needed a heavy duty conveyor system repaired. The complex system had a wide variety of drive wheels, idler wheels and buffer wheels. The problem was that the conveyor was manufactured in Europe and the replacement parts had significant lead times and costs. The customer needed a reliable domestic source to decrease cost of replacement parts and to provide the parts quickly.
Solution:
The engineering staff of Conveyor Concepts reversed engineered and improved numerous components of this heavy duty conveyor system which incorporate polyurethane, fabrication and precision machining. These components included: full buffer and drive assemblies, spline polyurethane wheel drive wheels and precision bore key-way wheels that could be urethane coated for steel.
Result:
The customer understood the need for a "non-standard" product and Conveyor Concepts understood the need to make this a cost competitive solution. This was a true partnering effort to design a special product that was both cost effective and met the customer's needs. The outcome resulted in saving hundreds of jobs.