Caster Concepts Re-Certified As ISO 9001:2008 Compliant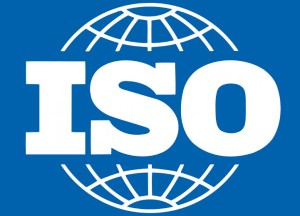 Swimming with sharks requires staying at the top of the food chain. Similarly, in a highly competitive business climate, a company must guarantee a quality product to become and stay the best.
To that end, we're proud to announce that once again, Perry Johnson Registrars Inc. renewed Caster Concepts Inc.'s ISO compliance for another three years.
The renewal to ISO 9001:2008 compliance is our 20th year reaching this highest industry standard. As a world-class manufacturer of heavy-duty industrial casters, our customers and employees expect no less.
"We are delighted to have again achieved ISO 9001:2008 certification," said William Dobbins, president of Caster Concepts Inc. "It sends a message that the entire Caster Concepts family of companies commits to quality products, customer service and delivery."
What ISO means:
ISO means International Organization for Standardization.
ISO focuses on the fundamentals of quality management systems.
ISO standards help companies meet customer needs and regulatory requirements related to the product.
Over 1 million organizations are independently certified, making ISO 9001 one of the most widely used management tools in the world.
How ISO helps Caster Concepts and its customers:
Caster Concepts' quality policy guarantees we'll meet customer requirements and expectations.
Caster Concepts implemented a QMS that is continuously improved and cements the pact of trust we have with our customers.
Steve Duncan, quality manager for Caster Concepts, said the six-month process modernized Caster Concepts' existing QMS, developed in 2008, to current operational standards.
Customers cannot trust Caster Concepts if they don't get the very best caster on the market, Duncan said. "To embed the quality mindset in the business, we expect every team member to be trained in our quality procedures. Senior management committed to involving every employee in the quality program." Without that commitment upgrading the QMS to full compliance in such a short time would have been impossible, Duncan added.
"Today, ISO compliance is the cover charge for doing business with large corporate accounts," said Andrew Dobbins, productions manager for Caster Concepts. We Build Trust in our customers through the quality of our products, and this certification reinforces the quality guarantee they expect from us."
For further information please contact us at customercentral@casterconcepts.com or call 517-629-8838.